$

50.00
Weathering - PreRecorded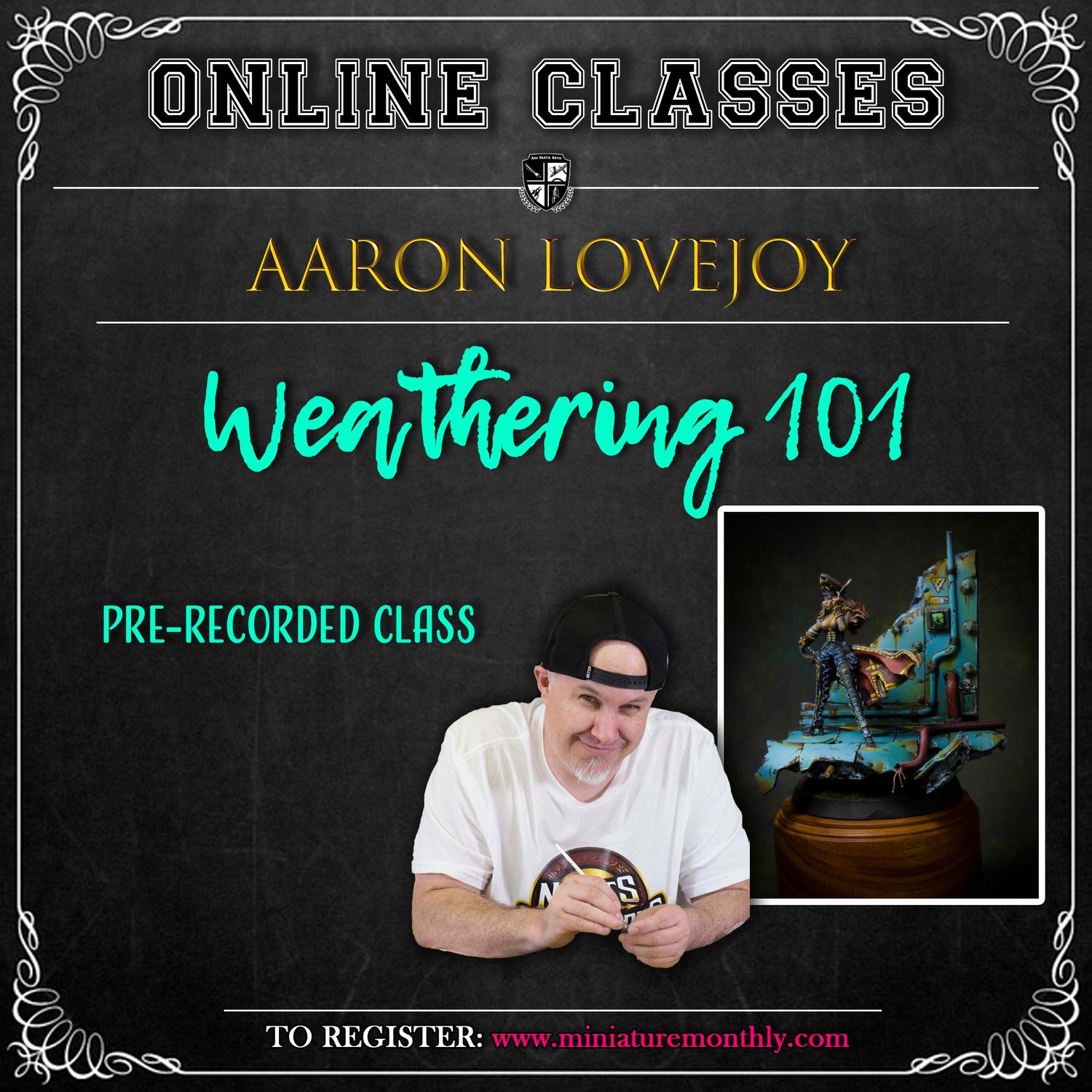 Some good weathering effects can really bring life to any model. Want to learn weathering, and how to do it fast?? In this class I will show you everything I know as far as weathering goes. We will cover how to put chips and rust effects on your model as well as how to add dirt, snow and even verdigris.
**The class will come with a detailed PDF and we will be recording this class. The video will be available for you to view/review as much as you need to. We will not be "expiring" the video.**
// What will you receive? //
- Access to the PreRecorded Class
- PDF covering the class
- Prep Video
- Post-Class Refresher
- All PreRecorded Discord Reviews
- Handy "Class Links Guide" to help you locate everything
- Access to a private Discord channel for students only
// NOTE: This is not an automated process, so please allow a little time for Liz Hunt to send the class information after sign up. //
//Weathering//
- Dirt, Rust, Verdigris, Paint Chips, & Snow
~ Full class supplies list will be provided at sign up. You will need a wet palette, Kolinsky Sable brush, hobby brush, and various paints.
**** NO REFUNDS ****
All sales are final.
-- Figures used in class are not pictured. They will be Reaper Miniatures figures. --